Cape Town is experiencing a severe drought but the City is still 'open for business'; The Western Cape is one of the most beautiful places on earth and Cape Town a must-visit city for tourists. By supporting important water saving practices tourists and local visitors can enjoy this incredible city and all it has to offer, without placing unnecessary strain on the water supply.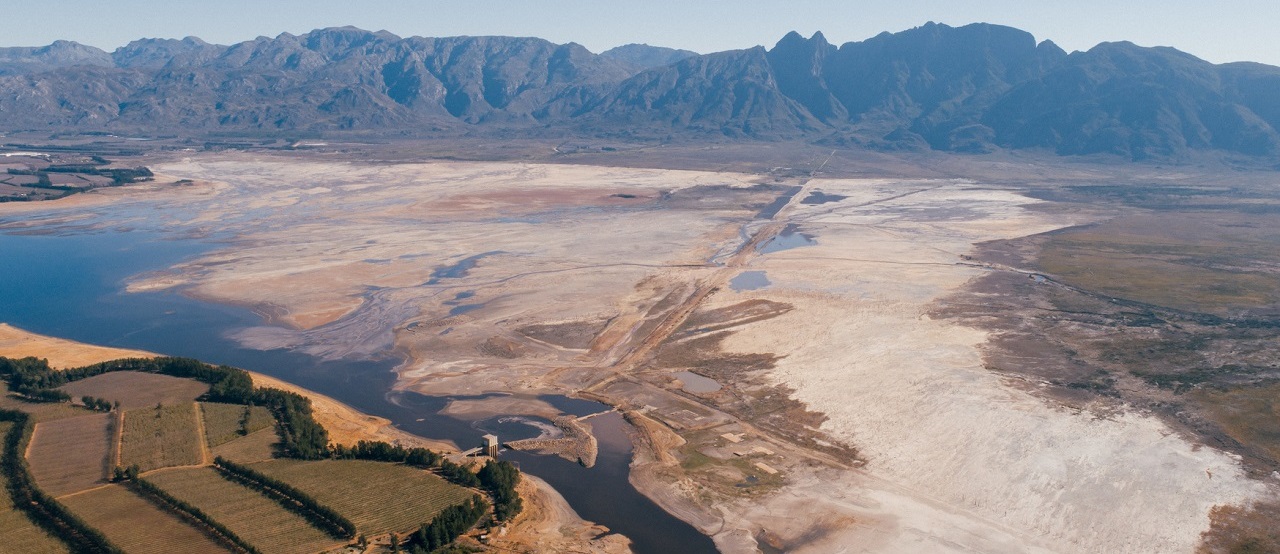 Dam levels have reached a critical low with little chance of rain during our long dry summer season. If Cape Town does not reduce their water usage urgently, we face the prospect of taps running dry and water collection points being the norm. The City has Issued Level 6 Water Restrictions & Water Rationing to manage this water crisis and although it is difficult to predict, it is likely these will remain the status quo.
What does a Level 6 Water Restriction mean?
It's a ban on all use of municipal drinking-quality water for outside and non-essential purposes (The use of borehole water for outdoor purposes is also discouraged in order to preserve groundwater resources) and a warning that some areas may experience short water outages or intermittent supply from time to time without notice. Property owners will be heavily fined if they exceed strict water usage limits as specified by the city.
What you can do to help…
Please enjoy your holiday and our incredible city, visitors are essential to the economy and it wouldn't be the same without you!
You can rest assured that Cape Town's water quality is monitored continuously and all water supplied to our taps is safe to drink.
We need you to use water sparingly and support any water saving measures your chosen holiday home has in place.
Please do not use any non-essential outside water (e.g. no washing cars).  Do not be tempted to fill pools if they're looking low, and keep the evaporation covers on when not in use. Thankfully we have some of the greatest beaches in the world, so please make the most of them this year!
Please understand that we are working to ensure your stay is comfortable but there are a few things that may affect your stay, gardens will be dryer than usual, some pools/ Jacuzzis may not be usable and water monitoring devices may be in place to limit daily water usage.
It is essential that we all work together and support the 'Save like a Local' initiative:
| | |
| --- | --- |
| Take short 2 minute showers | Wait for a full load before running |
| Only flush when necessary | Only wash clothes when necessary |
| Avoid keeping taps running and close tightly after use | |