Kalk Bay and St James are situated along the South Peninsula of Cape Town. The working fishing village of Kalk Bay is home to quirky coffee shops, restaurants and bars, the well known Kalk Bay Bookstore and numerous trendy decor and clothing stores. This makes it a sought after destination for any traveler looking to experience a truly beautiful and unique part of the Cape. St James is the next Village along, a short walk into Kalk Bay.
We are very excited to promote these locations as part of our Portfolio and have a number of properties in the area that our guests enjoy year round.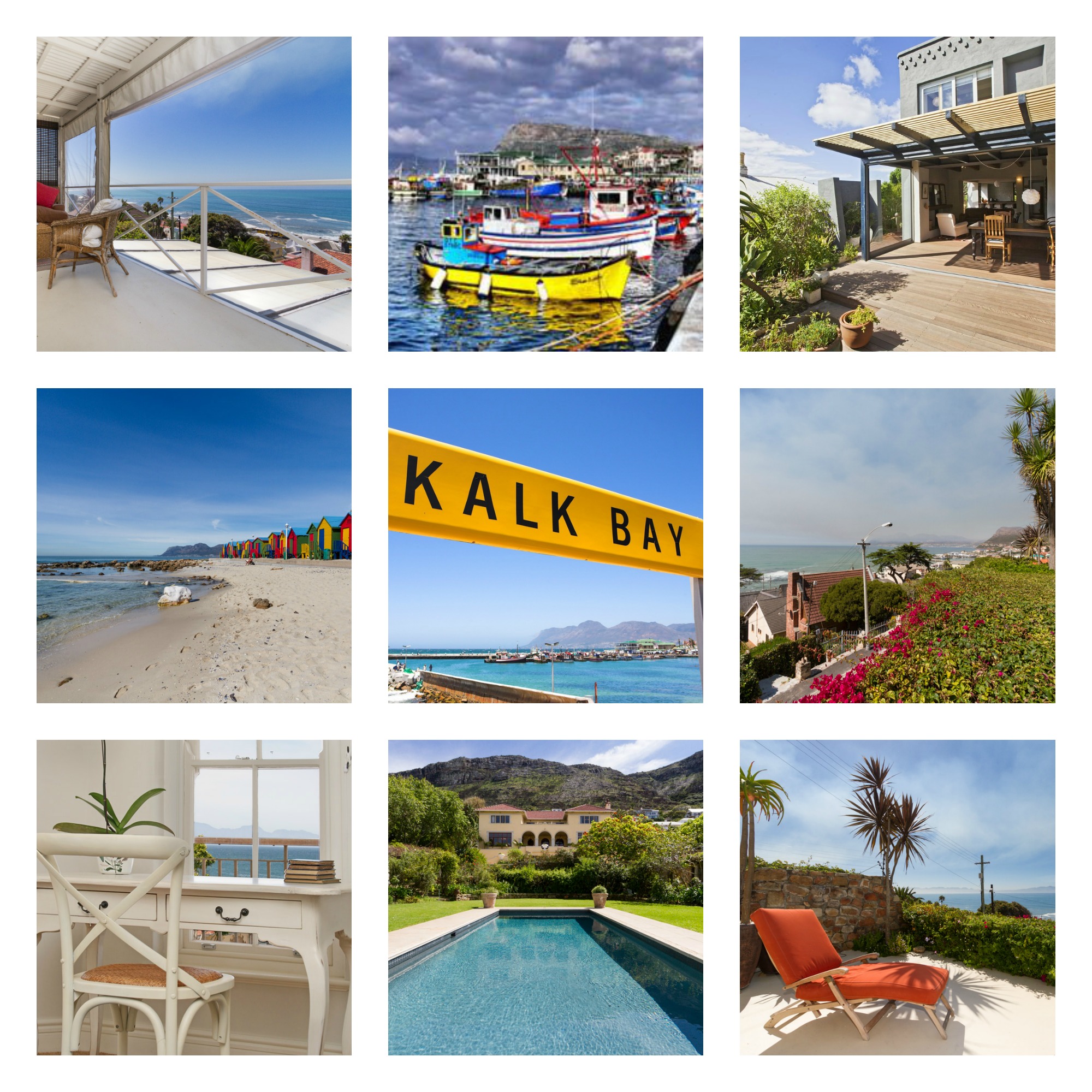 Kalk Bay Charm is a delight for any guests who appreciate style, with a quirky artistic flair & uniqueness. The living and dining areas are downstairs, flanked by floor to ceiling glass doors allowing lots of natural sunlight and flowing onto a deck area to the front of the cottage, an ideal spot for coffees in the sun.
This is a home with soul, beautifully positioned against the Kalk Bay mountain side with magnificent sea views across False Bay. Just a short walk via Dalebrook Steps to Dalebrook Pool. It is tranquil and extremely private. The verandahs on both levels have breathtakingly beautiful views and have couches on which to relax and enjoy a good book or simply soak in the peaceful ambience.
If you're looking for 2 bedroom luxury accommodation close to the ocean, look no further! "Nautilus" is a charming 2 bedroom townhouse in the newly built Majestic Village of Kalk Bay. The Majestic Village offers an idyllic blend of safety, security and supreme coastal living. In the heart of the village nestle elegantly designed townhouses.
This free standing house with uninterrupted seaviews with a large outdoor terrace and pool. A holiday home with distinction! St James Hideaway is a walk to the beach, Kalk Bay and Muizenberg. There is a mountain path close by, ideal for hiking. There is a tenant in the downstairs flat who stays when the house is rented out. He has no access to the pool area and does not impact on the house privacy.
A majestic Villa in the historic coastal village of St James with magical views across the bay and magnificent grounds. Attention to detail in this villa coupled with a sense of grandeur will leave you feeling like royalty. The house consists of 7 suites with an optional 2 extra suites, on special request. Large lounge and dining areas accommodate the entire party, whether it is a corporate function or a family holiday. Comfort and luxury are paramount in all areas of this stunning villa dating back to 1930's which oozes character and charm.
The team welcome your  interest at enquiries@capevillacollection.com
Special offers available May – September
Rates on request.
Come and share in our World!