Large group holidays are a popular choice nowadays. Not only do they let you escape the hubbub of modern life to spend quality time with loved ones but, you are also able enjoy your holiday without breaking the bank. Group and large family holidays often work out cheaper than booking separate hotel rooms and Cape Town is home to a number of exciting accommodation options. Take a look at some of the huge Cape Town holiday apartments we have listed.
Seaside Queen is a combined establishment, comprised of two self-contained, two-bedroomed apartments. This is a perfect getaway for two families who wish to go on holiday together. The apartments are joined by an inter-leading door, which can be closed when each family requires private time. Seaside Queen is conveniently located in a secure building, facing the ocean and the renowned Seapoint Promenade. The apartment can accommodate up to eight guests.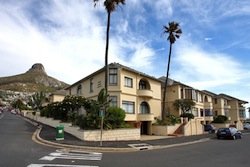 Rockwell offers a glamorous yet tranquil retreat from the vibrant streets below and is situated in the heart of the trendy De Waterkant precinct. This huge Cape Town apartment would make a great choice for a weekend away with friends. The penthouse is perfect for enjoying sundowners in style.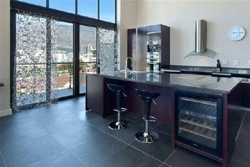 Andimar Heights is a beautiful, four-bedroomed penthouse with pool, that overlooks the Atlantic Ocean. Situated a short walk away from Camps Bay, Andimar Heights is beautifully decorated and luxuriously furnished. With three bathrooms and a fully equipped kitchen, you can look forward to relaxing with loved ones in comfort. Alternatively, it's easy to venture out and find some holiday fun.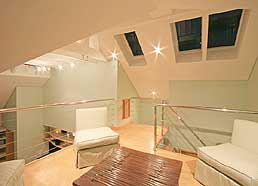 Book your holiday at a huge Cape Town apartment and relax with your family and friends.