Nestled between towering mountains in the beautiful Cape winelands lies the magnificent Franschhoek Valley. Farm Lorraine is unique in every way from unparalleled views to luxurious accommodation. A spectacular farm estate situated in the Franschhoek Winelands 2km's from the village and set against the majestic mountain backdrop. Beautifully landscaped gardens with a 3500m2 dam as a focal point, with mini beach and pedal-boat. Herb garden and fresh vegetables for guests to enjoy.
"I had an amazing time and was sorry to leave. The perfect combination of luxurious privacy, a sense of seclusion, whilst not being far from all the Franschhoek action. Both the manor house, loft and farm cottage are all lovely, and fantastically equipped and I think anyone would need to really try hard to find cause for complaint. The staff are great, Christopher included; who was a favourite with my sons" – Brendan Jenman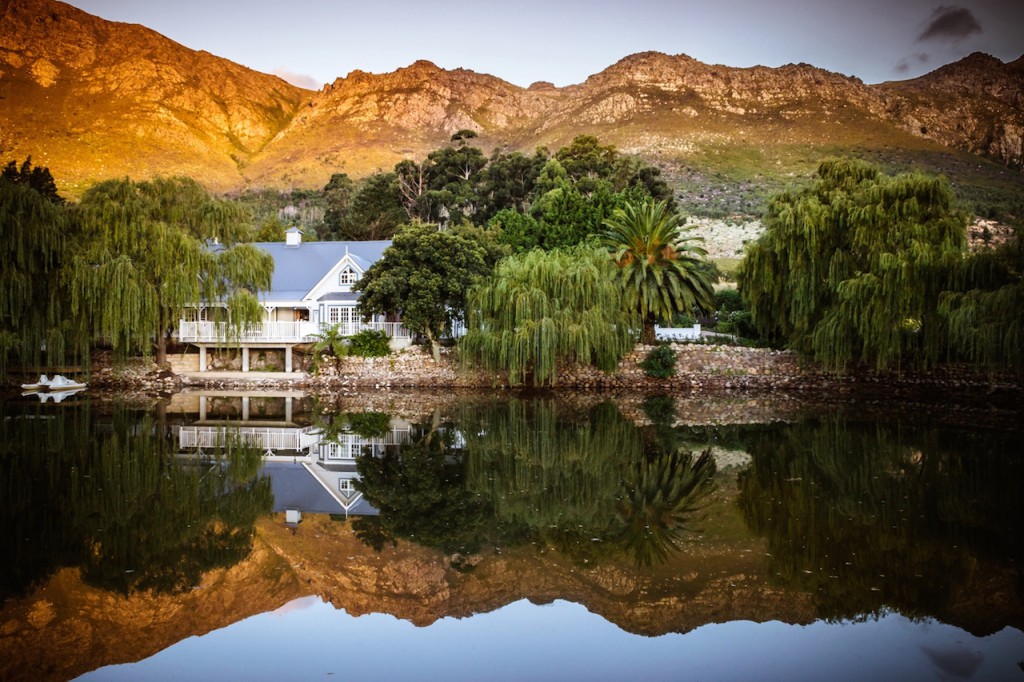 Introducing the Manor House with three bedrooms all en-suite. "Luxurious" is the best word to describe every aspect of this beautiful home.  The attention to every detail is evident in the state-of-the-art appliances, luxurious finishes and unexpected elements of comfort and style.
"The Loft" with two en-suite bedrooms on the lower level and an en-suite loft with separate entrance has luxurious finishes throughout.  Beautiful views over the gardens and valley, private patio, open plan lounge, dining room and fully equipped kitchen.
"The Cottage" is a charming two bedroom house with a shared bathroom and lovely private outdoor patio.  Outdoor seating for relaxing and taking in the gorgeous mountain views.   Comfortable fully carpeted lounge area with modern equipped kitchen.