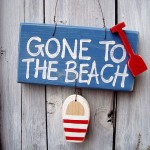 Live every last minute to the full…!
Cheap villas are the wrong term…our Luxury Villas and Apartments are fantastic value for money. Check out our Christmas and New Year specials page for brilliant value for money options.
Another year has almost past, and friends and family will be gathering for the holidays. Whether you have booked your flights or waiting for those last minute deals, take a look at our available luxury villas in and around Cape Town which have been massively discounted to fill gaps in their calendars this peak season.
Times are tough and At Cape Villa Collection, we value your business and we also know that value for money is important these days so please contact us with your enquiries and we will offer our very competitive rates & the find the perfect holiday accomodation to suit your every need.
Leading up to the holiday season be safe and be sure to follow our last minute and seasonal specials!