Clifton is an upmarket, affluent area of Cape Town and home to some of the most expensive real estate in South Africa. Surrounded by beautiful beaches, Clifton is a sought-after residential and holiday spot. Clifton is also home to some beautiful Villas.
Villa Nettleton is situated on the renowned Nettleton Road. With an astonishing seven bedrooms, this Clifton Villa can accommodate up to fourteen guests in comfort and style. This villa stretches over four levels and also boasts six bathrooms. The two lounges in this villa look out onto the deck, with overlooks the ocean and Clifton beaches.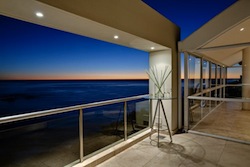 Villa Victoria is a five-bedroomed villa decorated with style. The modern interior boasts contemporary South African art and elegantly designed with a black and white theme. Villa Victoria can accommodate up to nine people and offers beautiful views from the deck.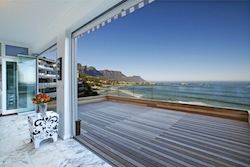 Clifton Heights is found just three hundred metres away from Clifton Beach. The lower level of this Clifton Villa consists of a lounge and dining area, which opens up onto a large veranda, with pool and entertainment area. The upper level of the villa houses three beautifully appointed bedrooms and can accommodate up to six people.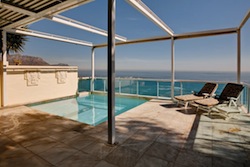 Clifton Villas are, by their very nature, stylish and luxurious. Book your holiday at one now and enjoy the finer side of life.