Lions Head is a wellknown mountain peak situated in our very own and much loved Cape Town. A popular hiking spot, Lions Head forms part of the dramatic and mountainous backdrop to Cape Town.
Whilst suburbs surround Lions Head, development on the mountain itself is kept off the higher ground. Conservation groups and the Municipality work closely together to keep Lions Head pristine and its precious vegetation protected.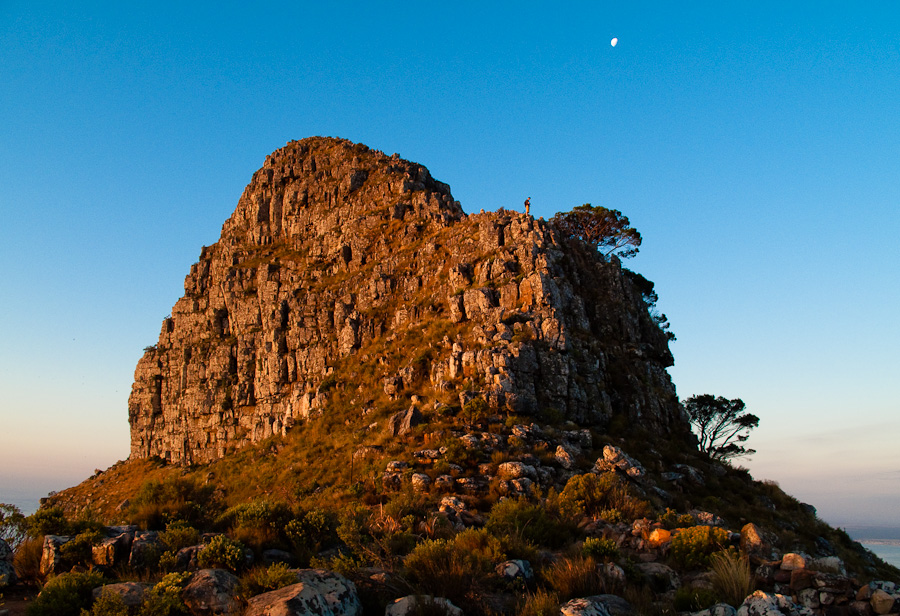 Exercise enthusiasts regularly enjoy hikes and walks up to the summit, which treats them to spectacular views over the city. It takes approximately an hour to get to the top of Lions Head, which makes it a popular excursion choice for Capetonians. Walking up Lions Head is most popular during full moon, as people get to experience a glorious scene of moon and city lights. If you're walking up Lions Head, the view will inspire you and the chains near the top will help you reach the summit.
Once you've reached the top of Lions Head, you won't just see beautiful vires of the city, but you'll also be able to see right along the Cape Peninsula and out to Robben Island. The hike is not suitable for young children or the elderly though, as it can get quite steep. There are alternative, gentler routes up Lions Head perfect for family outings.
Photographers also love Lions Head for its beautiful perspective over Cape Town, and the view forms the backdrop to many a loved picture.
Walkers and hikers are advised to take a jersey when setting out towards the summit. Even if it's a warm day, it can get quite blustery and chilly near the top, especially after sunset.
Whether it's sundowners, a sunny picnic or a spot of exercise you're after, a walk up Lions Head is not to be missed!