Franschhoek is one of the oldest towns in South Africa. Situated just 75 kilometres away from central Cape Town, Franschhoek has retained its peaceful ambience throughout the years, whilst keeping up with the times.
With idyllic weather during the summer months and magnificent mountains providing a backdrop, Franschhoek is paradise for food and wine lovers.
Home to many of the country's top restaurants, Franschhoek is commonly known as the gourmet capital of the country. With more than 40 wine estates in the area, spectacular vineyards are part and parcel of the magnificent suburb. Franschhoek may be the best place from which to explore the Cape Winelands but the town itself has much to offer in terms of entertainment and family fun.
Along the streets of Franschhoek, you will find a wide range of quaint shops and retail stores. Whilst the village may be small, it has a variety of shopping opportunities on offer, with diversity being the key theme. From antiques, arts, crafts to exhibition galleries, Franschhoek celebrates culture in in interesting ways.
Franschhoek is a dream destination for those in search of fantastic cuisine. With nearly forty restaurants and coffee shops, Franschhoek's reputation for magnificent food is well deserved.
With a long history, dating back to the 1600s, Franschhoek honours its heritage with the Huguenot Monument and museum. The Huguenot Memorial Museum chronicles the creation of Franschhoek as a settlement, after it was established as a refreshment station for passing ships. The Franschhoek Motor Museum offers visitors a special opportunity to look back at more than 100 years of motoring history. With over 400 vehicles on display, exploring this museum is a wonderful and informative way to spend a day.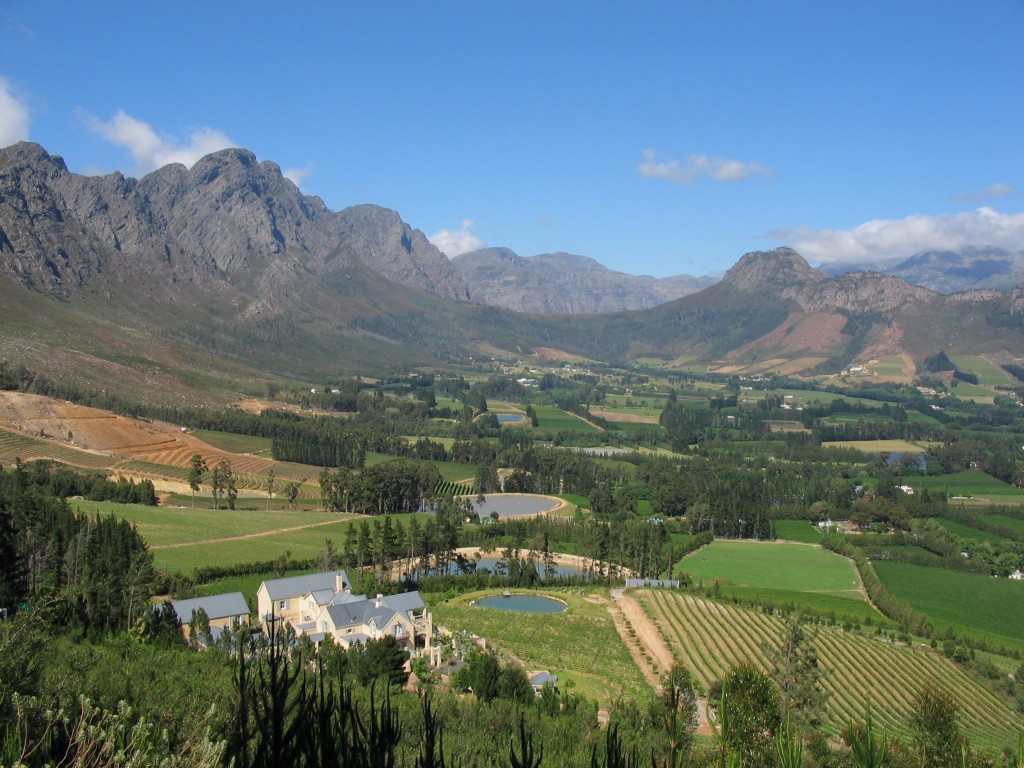 Franschhoek may be a quiet town but it does know how to celebrate! With a wide variety of festivals dotted across the calendar, Franschhoek knows how to celebrate the finer side of life.
The Franschhoek Literary Festival is held every year, celebrating books and writers from across the country. The festival serves as a vehicle to promote South African writing and reading, whilst raising funds for community literacy initiatives.
The Franschhoek Bastille Festival is held in July each year, and celebrates the town's French Huguenot heritage. Feasts of food, wine and entertainment form the centrepiece of this festival, whilst Franschhoek gets to show off its beauty to a throng of visitors.
Franschhoek Uncorked is a wonderful way to kick off spring. Held annually, at the end of the winter months, Franschhoek Uncorked lets wineries in and around the valley welcome the new season by showcasing their new vintages and releases.
Take a look at some of the accommodation options available in Franschhoek and book a fun holiday in this little town of fun!