Clifton is an upmarket, affluent area of Cape Town and home to some of the most expensive real estate in South Africa. Surrounded by beautiful beaches, Clifton is a sought-after residential and holiday spot. Clifton is also home to some beautiful Villas.
Clifton Spirit is a magnificent beach bungalow situated right on the edge of Clifton Third Beach. With three elegantly decorated bedrooms and three bathrooms, this beach hideaway is a superb spot for a comfortable family holiday. This double-storey property features the living areas and master bedroom on the top floor. Floor to ceiling windows let you enjoy the gorgeous ocean view whilst relaxing. The lower level is accessed through a spiral staircase and offers another lounge area and two smaller bedrooms. Clifton Spirit can accommodate up to six guests in elegant comfort.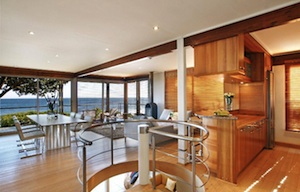 Clifton Splendour is a five-bedroomed, fully air-conditioned property that prides itself on its classy interior and superb location. Clifton Splendour is the best option for a group holiday of up to ten guests. Sleek design elements, amazing sea views and luxurious furnishings await you and your friends. With five bedrooms, each with a king-sized bed and three with an en-suite bathroom, Clifton Splendour is great for either a summer or a winter holiday. The cosy fireplace is great for winter nights and easy access to the beach and a beautiful swimming pool makes for a splendid summer holiday.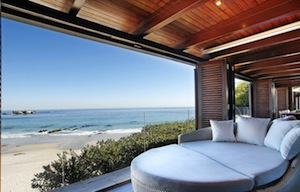 Clifton Haven provides you with the opportunity to have a memorable beach holiday without the stress! This three-bedroomed, recently refurbished bungalow is simply yet stylishly decorated. Light wooden shutters and floors blend in with the views of the white beaches that fill up every window. Clifton Haven also offers a wonderful outdoor area, which includes an inviting green lawn, wooden deck with sun awning and a Jacuzzi.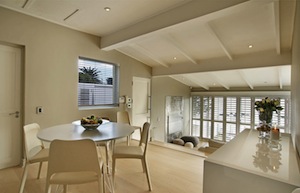 Clifton Villas are, by their very nature, stylish and luxurious. Book your holiday at one now and enjoy the finer side of life.