Bantry Bay is an affluent suburb situated on the slopes of Lion's Head and overlooking a rocky coastline. Considering how windy the Western Cape is known for being, Bantry Bay is a respite from the gales and enjoys up to 290 wind-free days per year.
In Bantry Bay, you'll find a multitude of luxury apartments and villas, perfect for keeping you comfortable and cosied up during holiday time. Property and accommodation establishments in the suburb are usually expensive but, by opting for a luxury apartment, you'll be able to enjoy the finer side of life without denting your bank balance.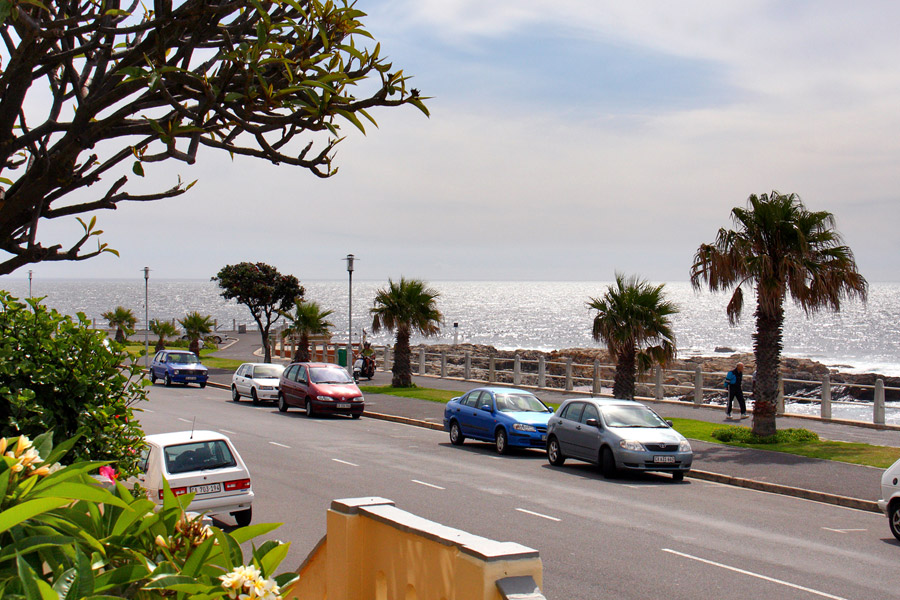 Seaside Queen is a huge luxury apartment in Bantry Bay, comprised of two, comfortable and self-contained apartments. You can rent the property as a larger holiday apartment or separately as Seaside Garden or Seaside Amble.
Seaside Garden and Seaside Amble are joined by an inter-leading door, which can be closed to make two separate apartments or opened up to create a big and beautiful, four-bedroomed family holiday home, equipped to accommodate eight guests. Alternatively, you can close the inter-leading door and enjoy the apartments as private spaces, each boasting two beautifully appointed bedrooms and beautiful views.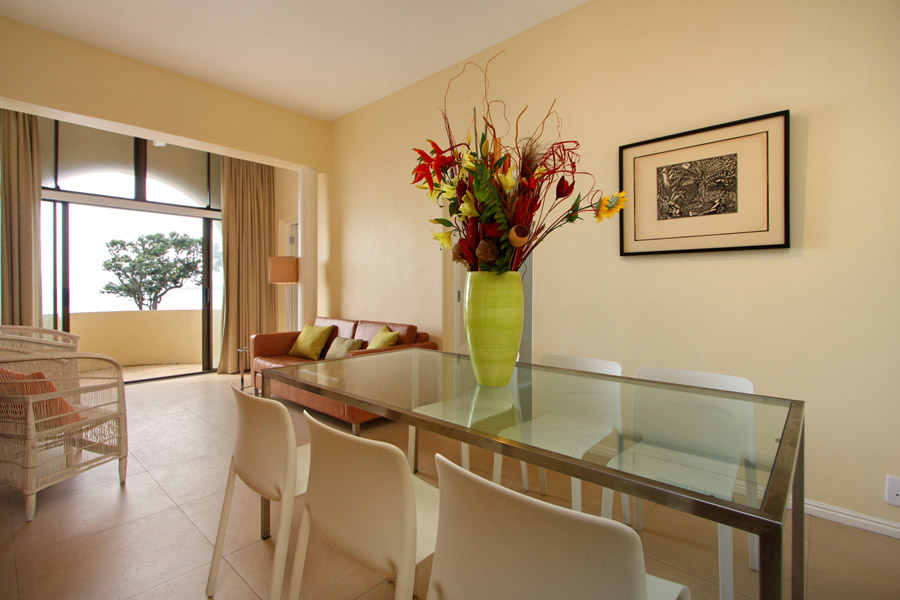 Seaside Garden's lounge area opens onto a small garden, which is shielded from the road by a large hibiscus hedge. With bright light and open spaces, Seaside Garden is great for a small family to hide away for the holidays. An open-plan kitchen, lounge and dining area complete the property with comfort and style.
Seaside Amble enjoys a beautiful sea view, with balcony for you to enjoy a few sundowners on. You can indulge in a little people watching, as the balcony overlooks the Seapoint Promenade, a popular spot for families, joggers and walkers. Whilst the living areas are small, Seaside Amble makes for a wonderful location from which to explore the Western Cape.
All bedrooms within this wonderful Bantry Bay apartment are furnished with double beds and each apartment has a six-seater dining table.
Holidaying in Bantry Bay can open up a world of holiday fun for you and your family without breaking the bank!