The Noordhoek region is one of Cape Town's best-kept secrets. With an incredibly picturesque shoreline and long, white beach, Noordhoek is a haven for holidaymakers and people who choose a quiet life, away from the cosmopolitan buzz of the city.
Found at the foot of Chapman's Peak, Noordhoek is a quiet area that actively endorses a laid-back lifestyle, complete with magnificent views of the ocean and mountains.
Elisa's House is a beautifully appointed and comfortably decorated three-bedroom holiday home in Noordhoek. With panoramic views of the Noordhoek Valley and large living spaces throughout the property, Elisa's House makes for a luxurious family holiday destination. You can look forward to long and lazy lunches on the patio or a quiet and cosy family dinner at the eight-seater dinner table. Elisa's House can accommodate up to six guests and the two main bedrooms both boast beautiful balconies. The TV room and library is perfect for family movie night or curling up with a good book.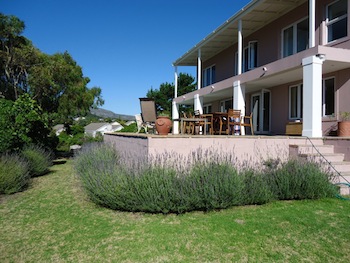 Lavender Villa is a magnificent, large and comfortable Noordhoek Villa. Set on a 900-metre squared property, this villa boasts a wonderful five bedrooms and can accommodate up to ten guests. Ideal for a family with children of ages, Lavender Villa is not only close to the beach and shopping mall but it is also has lots of things to keep the kids entertained. A 10ft trampoline and jungle gym can be found in the garden and the spacious pool has removable fences for toddler safety purposes. With its large garden, ample living spaces and variety of modern conveniences, Lavender Villa is a beautiful place to stay during your family holiday.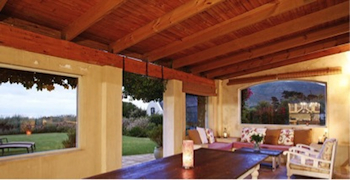 Villa Aristea is situated within a private security estate, offering guests a country-life atmosphere in safe and serene surroundings. This Noordhoek Villa is perfect for a gathering of friends and family as it boasts five bedrooms and is able to accommodate up to ten guests. With spacious living areas, a large verandah for relaxing and all the modern conveniences, Villa Aristea is a holiday waiting to happen.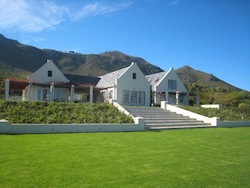 Take a peek at our listings of fabulous Noordhoek Villas and get ready to relax in one of the Western Cape's finest regions.