Camps Bay is an affluent and trendy suburb of Cape Town, just a short drive away from central Cape Town. Not only is it home to magnificent ocean views but it is also set against the dramatic backdrop of the Twelve Apostles mountain range. Camps Bay is renowned for its popular nightclubs, restaurants and promenade lined with palm trees.
Are you looking to book a holiday destination for the whole family or a group of friends? Either way, these luxurious Villas in Camps Bay are sure to suit your holiday needs. Each of these beautiful Villas well appointed in Camps Bay and offer five bedrooms.
The Cape Bali is an Indonesian-themed home that exudes rustic appeal whilst integrating luxury into every furnishing. Spectacularly decorated and wonderfully private, The Cape Bali has five beautifully appointed bedrooms and is able to accommodate up to ten guests. Notably, the Villa has a magnificent patio and entertainment area, where you can enjoy long, lazy dinners with your family and friends.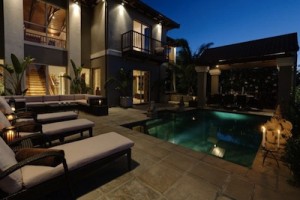 Solstice is a unique house situated on Central Drive, just a short walk away from Camps Bay beach. With an open-plan living area and incredible panoramic views, this Villa is the ultimate choice in comfort and style. All three levels of the house boast the latest in cutting-edge technology, all controlled from a single push-button control centre on the first floor. With gorgeous outside dining areas and each bedroom equipped with a comfortable king sized bed, this Villa is a marvellous destination for the upmarket holidaymaker or corporate getaway.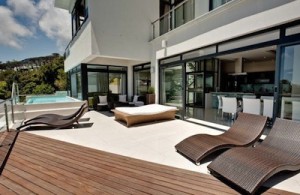 Butterfly is an entertainer's delight. With fabulous sea views and a lovely outdoor area, equipped with trampoline, jungle gym and swimming pool for the kids, Butterfly is a wonderful destination for a family holiday. Four of the five bedrooms are en-suite and each bedroom is tailor-made for each family member. Bunk beds are available for the kids, and comfortable king-sized or double beds in the other bedrooms.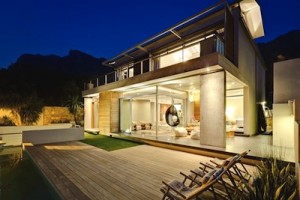 For your family or group holiday, a Villa in the Western Cape is the only way!